Dear customers, on Friday, November 17, our branches are open from 9:00 a.m. to 11:00 p.m.
A long weekend full of flavors
16. November 2023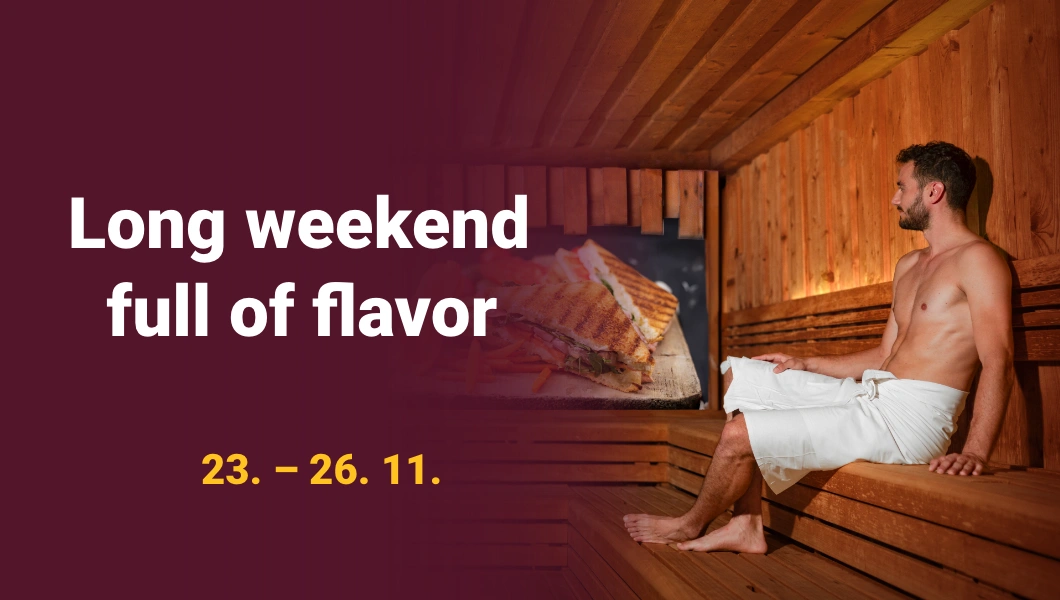 We are thinking of you, our customers, that is why we have prepared an advantageous package of the entire menu for starters.
Come to our sauna from 23/11 to 26/11 to relax pleasantly and improve your stay with a convenient menu offer.
At the reception you can buy a convenient package for 99 CZK:
1x fresh vegetables with dip or toast (your choice)

1x homemade lemonade 0.5l or 1x beer 0.5l or tea (according to of your choice)
You can buy a promotional package for 2-hour entry, with all-day entry you get a free package.
Our sauna attendants will make sure that you have a pleasant time in the sauna and maximize your sauna experience, you can look forward to sauna ceremonies according to the program throughout the event. In addition, we have prepared an extended program for you during the weekend days, in which theatrical or thematic ceremonies are prepared at 4:00 p.m. and 8:00 p.m. and special team ceremonies from 6:00 p.m.
Come and relax pleasantly in the sauna and enjoy a well-deserved rest.
A regular visit to the sauna not only helps with immunity, but also relaxes the mind and relieves stress:
increasing immunity
by flushing out toxins
reduces stress and fatigue
improves the functioning of metabolism in the body
helps with natural cell renewal
accelerates the production of the hormone of happiness
and has a number of other health benefits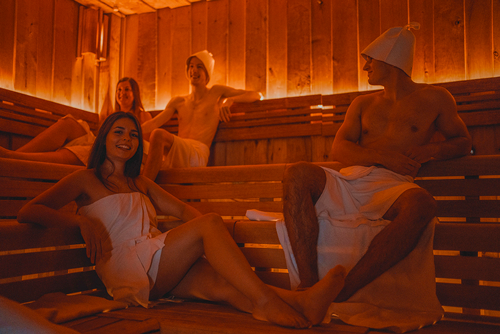 Conditions of the promotion
The event lasts from 23.11. until 26/11/2023 and applies to Sauna Worlds Saunia CR. You can visit a similar event at the Saunia Aupark Bratislava branch. The promotion is not valid at the Saunia Thermal Resort in Karlovy Vary. Conditions of the promotion: A package is free for all-day admission purchased at the reception, a package is possible for other admissions can be purchased at the entrance at the reception or at the bar. The promotion cannot be combined with other promotions. The offer is valid while stocks last. Saunia, s.r.o. reserves the right to change the conditions of the promotion and has the right to terminate the promotion prematurely.